Initial Trends in Naming
The naming of places in the Antarctic and sub-Antarctic goes back to 1775 when Capt. James Cook, RN, discovered South Georgia and the South Sandwich Islands. In 1819 William Smith, Master of the brig *Williams* from England, sighted land south of 60°S. Later on in the same year he returned to the same area and on 16 October 1819 landed, claiming the new land for King George III and calling it New South Britain. It later became known as King George Island, part of the South Shetland Islands. Today it is the most studied and populated area within the Antarctic.
When news of Smith's claim reached the British Naval authorities, Smith's ship was chartered by the Royal Navy and sent to chart the area, under the command of Edward Bransfield, Master, RN. After exploring the northern coasts of what became known as Livingston Island and King George Island, Bransfield headed southwards. On 30 January 1820 he made the first definite chart of the Antarctic mainland, covering an area of Trinity Peninsula in the vicinity of what is now called Mount Bransfield.
Formal Management and Recognition of New Place Names
In 1945 the work of the Falkland Islands Dependency Survey began to generate large numbers of names. The need for a method to approve and register the new names led to the establishment of the Antarctic Place-Names Committee. The APC now works under the Polar Regions Department, in the Overseas Territories Directorate of the Foreign and Commonwealth Office.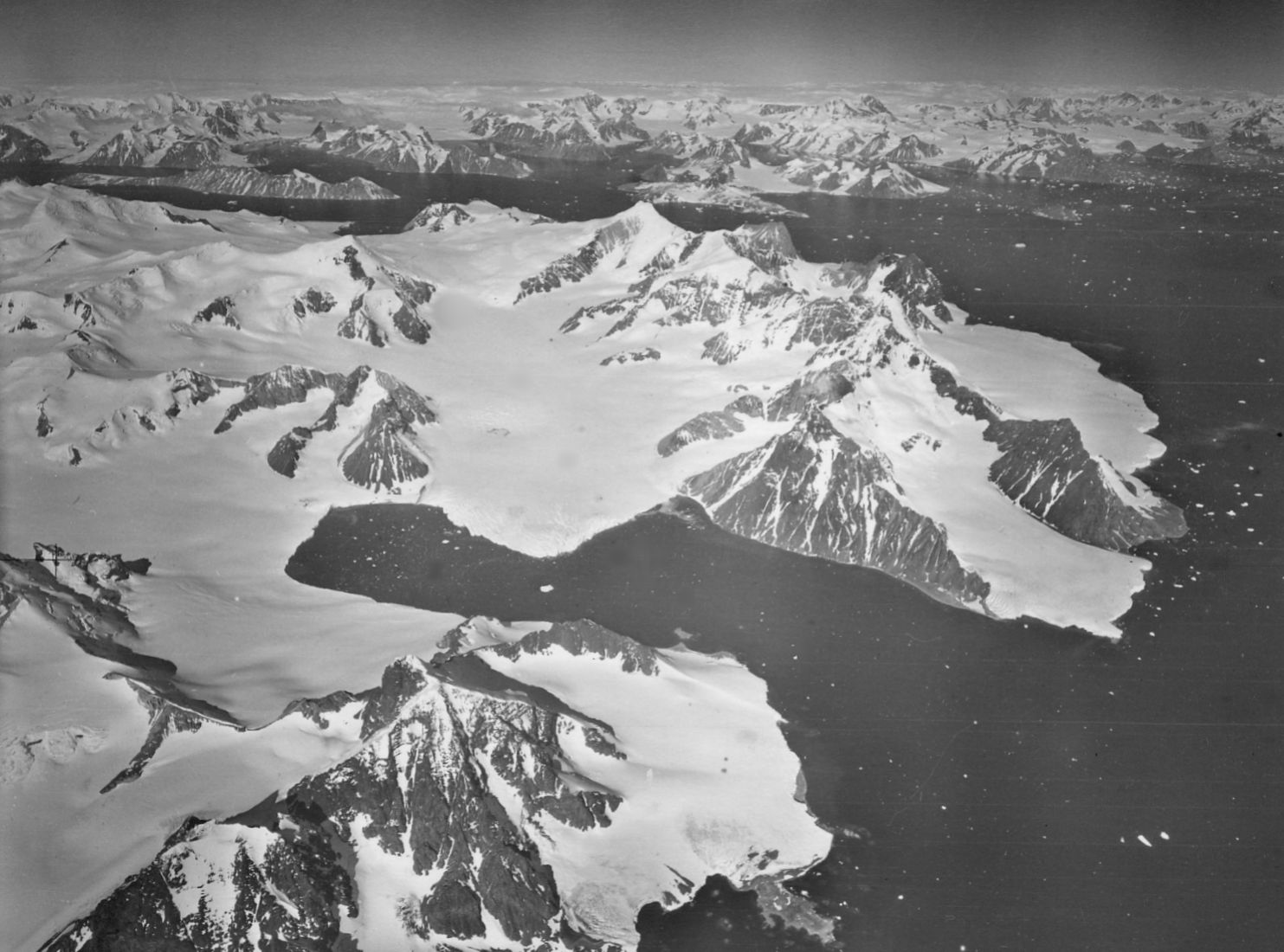 Aerial photography of the interior revealed many previously unseen and un-named mountains and glaciers. Oblique aerial photograph of Moider Glacier, Pourquoi-Pas Island, with the mountains of Graham Land in the distance. Falkland Islands Dependencies Aerial Survey Expedition, 1956-58.